We are a community centered on Jesus Christ,
committed to one another, and connected to the world around us by sharing and showing the love of God, beginning in Melrose.
Our greatest desire is to see people worship and serve the Lord Jesus. We invite you to check out this website to find out more about who we are, or better yet, join us for our Sunday morning worship service. Please contact us with questions or comments, and join us in person as we worship the Lord together.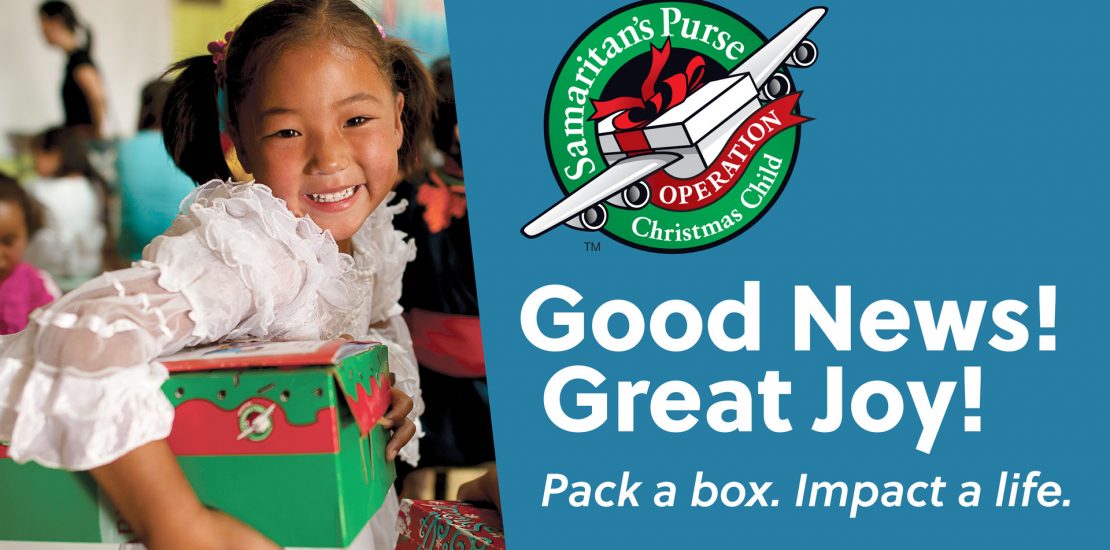 OCC - Packing Party - Nov. 11
OCC (Operation Christmas Child) is an opportunity to send Christmas gifts to children all around the world, so we will collect toys, hygiene items, trinkets, and send them out. But the true gift is the good news of Jesus Christ in each box in the recipients native language.
This year we will pack shoeboxes for kids ages 10-14.
For more info on OCC click here.
National Collection Week is Nov. 13-20. We will collect shoeboxes, pray over them, and pack them in cartons to go around the world with the Gospel. Sign up to help with collection--see our hours here.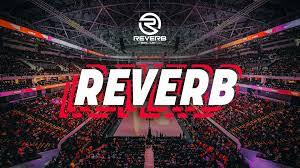 REVERB -
Youth All-Nighter - Nov. 17
REVERB - Friday, Nov 17, 2023 6:00 PM - Saturday, Nov 18, 2023 6:00 AM.
Reverb is a Word of Life Institute All-night event packed with a professional sports game, life-changing message, intense games, eye-popping prizes, and great food all night long. Check out the new Reverb website just for students at
wol.is/reverbstudents
. If students or parents are interested in attending this event, please email FaithChurch@FaithChurchAC.org so we can plan our trip accordingly! . For more information click 
here 
and see a quick promo 
video
 .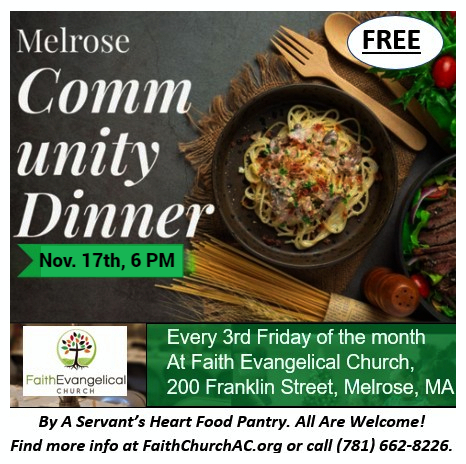 Community Dinner -- Friday, Nov. 17 - 6PM
Melrose Community Dinner - Friday, No. 17th, 6 PM Open to All!😃🍽
Please plan to come & enjoy this Thanksgiving-themed feast!
6 PM - at Faith Evangelical Church, 200 Franklin St., Melrose, MA Doors open at 5 PM for appetizers. Free.
----------------------------------
Melrose Community Dinners are run by A Servant's Heart Food Pantry & take place every 3rd Friday of the month! They are to serve our neighbors, create community, and enjoy good food together. Our next dinner will be a Christmas themed dinner on Dec. 15th.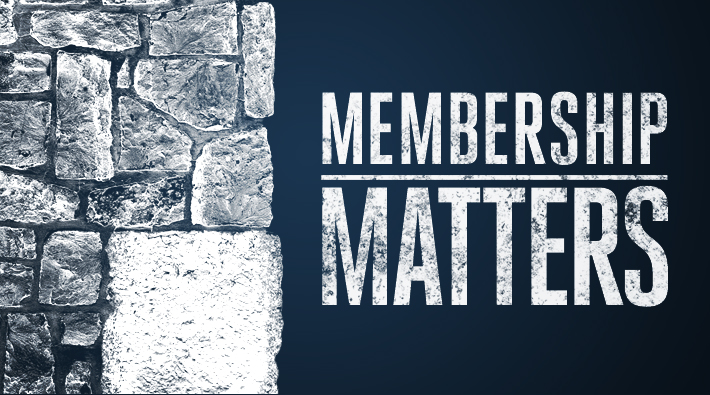 Church Membership Class, cont. -- Nov. 19th
Interested in becoming a Church Member?
Church membership is an important covenant we take to declare that we are a part of God's Church, and we covenant to grow in Christ with one another, and we commit and identify with this local congregation. In our class we will learn about church membership, our denomination's distinctive beliefs, and the process to become a member. If you are interested in this class, please contact us at FaithChurch@FaithChurchAC.org. We'd love for you to covenant with our body of Christ in order to grow more and more in the grace and knowledge of Jesus Christ, and to walk out His truths.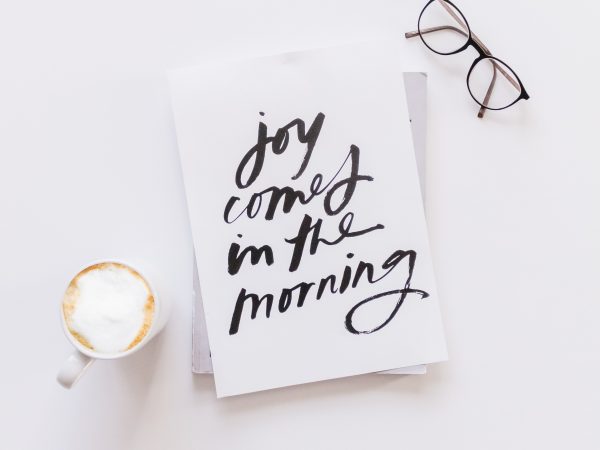 Join us every Sunday at 10:00 am.
Every Sunday morning we gather together as a community at 10:00am to worship God. This is our opportunity to proclaim God's worth and to celebrate what he has done for us through Jesus Christ. We don't come because of religious duty or obligation, but we come to hear from God through his Word and to respond to him in prayer and praise.
Our Servant's Heart Pantry
Open every Friday from 9:30-11:00 AM
A Servant's Heart Food Pantry is a vital ministry of Faith Evangelical Church and one that helps us fulfill our mission to make disciples beginning in the community of Melrose. No matter where you live there are those who are struggling to make ends meet. Melrose is no different. By offering a Food Pantry we meet people's physical need for food. By being the hands and feet of Jesus and meeting the physical needs, our hope is that we will also meet their greatest need, which is to see our need for a Saviour and repent. We want to them to know Jesus who can satisfy and fulfill all our needs perfectly.
More Info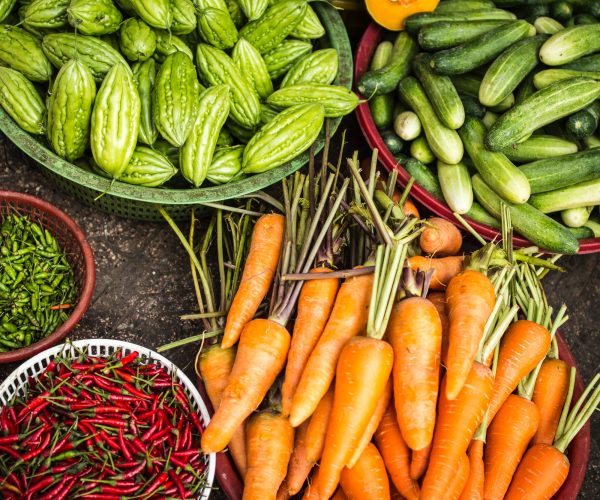 This error message is only visible to WordPress admins
Error: No feed found.
Please go to the Instagram Feed settings page to create a feed.